New York State Record Book
Whitetail Member Photo Submissions
---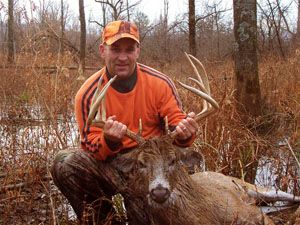 View NYSBBC Record Book Bucks at the bottom of this page. Be sure to check the page regularly to view new submissions.
Send Us A Photo Of You And Your Record Book Buck
This page was designed for members to upload photos of their New York State Record Book Whitetails. Below you will find a submission form where you can send us a photo(s) of you and your buck and tell us a little about the buck.
*Please read the following instructions carefully before submitting your buck.
Instructions
1. Entering the Category and Score - In order to keep the page uniform we ask that you enter this information using this format - ex. Typical Gun 120-4
Categories
Typical, Non-Typical
Gun, Archery, Muzzloader
2. Tell Us About Your Trophy - Tell us a little bit about your buck. How many points, weight, spread etc. You can even tell a little about the hunt if you like.
3. Uploading Your Photos - Click on the browse button to choose photos from your computer. You can upload as many as four (4) photos if you like. The ideal photo size would be at least 300 - 500 pixels wide in .jpg or .gif format.
Note: Photos of you and your buck in an outdoor setting are prefered. Photos taken after the kill in the field are best, but a quality pic of you and your antlers or mount taken with an outdoor background are okay as well.
4. Name and Location - Enter you full name (first and last name ) in the "Name" box. In the "Location" box you just need to put the County of the kill.
5. Check your submission for errors then click the "submit" button.
PHOTOS WITHOUT FULL NAME OF HUNTER, COUNTY OF KILL AND BOTH HUNTER AND DEER IN THE PHOTO WILL NOT BE ACCEPTED
---
Submit Your NYSBBC Buck Photo Here
Please read instructions before submitting your photo.

Other New York Record Book Buck Photos
Click Below To View Photos Of Other NYS Record Book Whitetails.
Back to Home Page from Member Photos