New York State Big Buck Club
---
New Record Books Are In!!
THE 21st EDITION NYSBBC RECORD BOOKS ARE HERE!
What is the NYS Big Buck Club?
The Official Record Book for New York State's Biggest and Best Whitetails, as well as, New York State Trophy Bear records.
All animals are scored using the Boone & Crockett scoring system.
Entry into the New York State Record Book requires that three basic criteria be met:
The buck must have been taken legally
The buck must have been taken in New York State
The buck must meet minimum score requirement
Click Here to Read the Entire Rules for Entry into the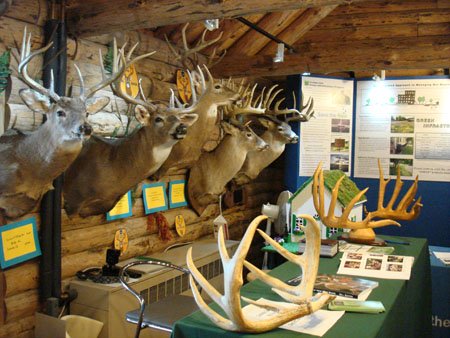 Minimum Score Requirements

Gun - Typical 140, Non-Typical 165
Archery - Typical 120, Non-Typical 145
Crossbow - Typical 130, Non-Typical 155
Muzzleloader - Typical 140, Non-Typical 165
Bear - Gun 18", Archery 17", Muzzleloader 18"

---
Are Older Trophies Eligible?

Yes. This means that any buck taken in New York is eligible for entry into the record book, regardless of age. The buck that grampa took back in the 1930's, that has been hanging at camp since you were a little kid, is still eligible for entry. Just locate an official measurer in your area and make an appointment to have the buck scored.