NYS Big Buck Club Merchandise
---
Long Sleeve T-Shirt

Sizes Small to 2X

$30.00 + $10.00 S&H

Short Sleeve T-Shirt

Sizes Small to 2X

$20.00 + $10.00 S&H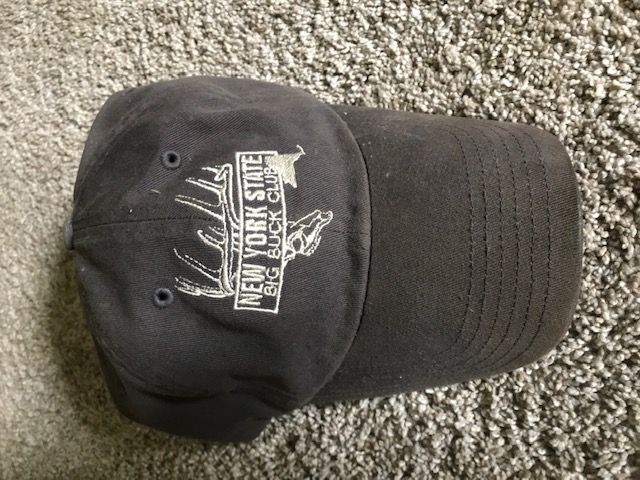 HATS
Charcoal $20.00 + $10.00 S&H
Camo $20.00 + $10.00 S&H
To Order NYS Big Buck Club Merchandise contact:
Mark Massett
massettmark5@gmail.com
---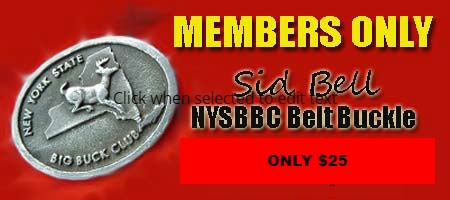 Now that you've entered your buck or bear in the New York State Record Book, let your friends and fellow hunters know that you are an official member of the NYS Big Buck Club by purchasing your very own NYS Big Buck Club Belt Buckle!
These buckles are Sid Bell Originals...
Designed by the artist Sid Bell himself. They are one of a kind and available to members of the NYS Big Buck Club only...
Just $25 plus $10.00 for shipping
Members can get a belt buckle by emailing:
Mark Massett
massettmark5@gmail.com