Non Typical Bow
by Jim Hudgins
(Suffolk County)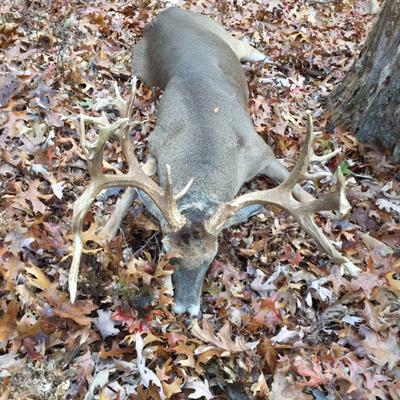 My father Jim Hudgins shot this archery buck in Suffolk County on 11/27/16 while hunting by himself.

We got it green scored at 220 gross by our taxidermist. Sorry there was no one with him to take pictures with the whole deer before he butchered it himself. I thought it was still worth sharing. I have more pictures and trail camera pictures as well.
Join in and write your own page! It's easy to do. How? Simply click here to return to Buck Photo Submission.