Typical Gun, 173-5 Gross.
by Jim Clark
(Wyoming county, New York)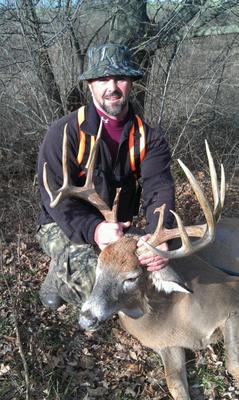 Wyoming County 12-point, officially scored as a typical-Gross total 173-5 by NYBBC, Non-typical net 168-4, Typical net 150-4. Aged at 4-1/2 years old. His g2's and g3's are all pushing 11 inches, he carries his tine length beautifully. Harvested with a .243 single shot--glad I made that one shot count at 80 yds.
Join in and write your own page! It's easy to do. How? Simply click here to return to Buck Photo Submission.