Typical gun gross score 179 4 (green). My First deer ever!
by Gary Young
(Kendall, ny. USA )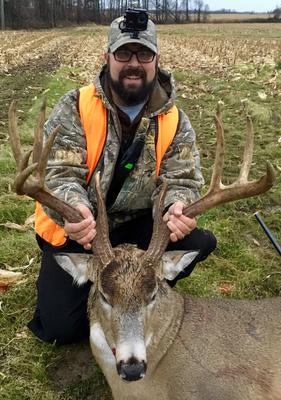 This was my first deer I have ever taken. Was taken in Kendall NY Nov 18 2017 at 4pm. I had watched him for 3 months roam the area. On nov 18 he came into view and wandered around the corn field for 5 - 10 minutes and finally came into comfortable shooting range for me. My nerves and adrenaline were working over time I didn't want to miss my opportunity nor did I want to shoot and miss. I settled down enough and shot at 167 yards broadside. We named him frank. My kids and wife were extatic that I got my first deer and we will be looking at him for a long time to come. The taxidermist measured him at 179 4/8 gross. He was estimated to be 215 to 220 lbs walking and approx 6 years old.


Join in and write your own page! It's easy to do. How? Simply click here to return to Buck Photo Submission.